LONG LIVE
THE GARDENS
| | |
| --- | --- |
| Founding Date | 2015ish |
| Founders | Goya [bmrcey123] & Alexander [Descension] |
| Orientation | Neutral |
| Species | Dogs |
| Status | Active |
| Roleplay | [Descriptive] Traditional |
| Camp | [Needs Volunteer] |
| Territory | Culgoa |
| Recruitment | Yes |
| Member Count | 2 |
| Maximum | 150 |
INTRODUCTION
You yipped, as a large, black Great Dane started biting at your tail and chasing you. He had the look of blood lust in his deep, coal eyes. He barked and snarled at you ferociously, still chasing you around the crowded human street. All the surrounding humans scattered, not wanting to be mauled by the furious dog.
You charged into the dense, lush jungle nearby nearby. Weaving your body around trees and bushes. The male behind you mercilessly stomped on flowers with his eyes still pinned to you. You were hoping to lose him in the jungle -- albeit, you knew that you would lose your self as well -- making intricate patterns and going whichever direction looked the most confusing.
You suddenly halted, digging your claws into the dirt. You were trapped in a barrage of trees, but luckily, you thought that you had lost him. You thought wrong. The male crashed in through the bushes and started crouching towards you, his lips curled into a menacingly snarl.
Just as he was about to attack, a nimble, female greyhound dove in between you two. Her lowered herself to the male's height. "Alexander, stop." She commanded, her clear voice ringing through the trees. The whole jungle seemed to be silent for a moment.
This runt stole our harvest, Goya. What do you expect me to do?" He growled, standing up and enlarging himself to his full height. He already looked frightening enough. "He was only doing what he could do to survive, you menace." She sighed, turned around to you. "Hello, stranger. I'm Goya and this is Alexander. I apologize for him being so rude and scary." You smiled at you, giving you warm eyes. Alexander cast a look of jealousy over you two. You slowly got up and shook your head. It was beginning to hurt.
"We are the chieftains of the Hanging Gardens of Babylon. And you have stolen and eaten our harvest for the day. There is a punishment for that; you have to join the tribe for 3 moons, and once you fulfilled those 3 moons, you are given the choice to leave or to stay." Alexander boomed, his voice directed towards you. He gave you a disdainful look, stepping in front of Goya, as if protecting her. She headbutted him and stepped to her original position.
---
Once 3 moons had passed, you discovered that the seemingly menacing chieftains were actually very kind and gentle. But you were still skeptical.
"It is time, [Your Name]. You must decide." Goya said, approaching you. Alexander was at her side, gazing at you intensely.
It is your choice.
REGULATIONS
I. Maturity
Please be mature whilst we roleplay. We understand if you get off-task and joke around, but please do not milk or exaggerate it. It causes disputes between you and people who actually want to roleplay. You will be warned 3 times, and then after that, you will be ignored for a whole roleplay session. After 2 more warnings, you will be exiled from the pack. We do not tolerate immaturity.
II. Respect
You must respect all. No exceptions. Everything about them. Their past, their sexuality, their race, their age, and their rank. Being disrespectful isn't just intolerable, it's bullying. If you disrespect a higher-up, the first warning will just be a warning, after another one, you will receive a severe punishment. After a third time, you will be banished from visiting the pack, or interacting with them in any way during roleplay sessions and banished from the page as well. The same with the lowers. If you disrespect a lower, you will receive one warning, if you disrespect them again, you will receive a minor punishment. But if you disrespect them a third time, you will be given a sever punishment and then banished.
III. Double Grouping
We expect utmost loyalty to the pack. You may have crushes on others from other packs, but you are forbidden from becoming their mate. Also, double-grouping is an absolute NO. Not only is it disrespectful, but you will be immediately banished from the pack.
IV. Sidegroups
Please refrain from becoming too attached to your sidegroups. We here at the Gardens do not mind them, but will not tolerate you not roleplaying with us just so you can roleplay with them. You may not be in more than one sidegroup at once because that may interfere with our tribe.
V. Drama
Drama is not tolerated, unless it is kept at a bare minimum. You may have slight disputes with other pack members, but you may not fight them or damage any parts of them in any way, including their emotions. This applies to out-of-roleplay, but not in. We do prefer if you held a standard of both. If you do have a dispute that cannot be settled in the roleplay session, please settle it out of roleplay. It is very annoying to others when you fight another pack-member because they accidentally ate your piece of prey.
VI. Activity
If you are not active for one week or more without a legitimate reason, you will be given a minor punishment. If this continues, you will be exiled from the pack without hesitation. You may come back, but if you are active for more than 4 days once you come back, you will be banished from the pack forever.
VII. Personification
We understand if you are bored and you want there to be more roleplaying so you add another original character to your library, but please keep it to 3 or less. In the past, there were no limits and things got extremely out of hand.
Alexander discovered that if a roleplayer had 3 characters at once of less, nothing chaotic would really happen. But, people with more than 3, everything was chaos and puzzlement.
VII. Apparel
We do not have any limitations on what you can wear and what you cannot, because we believe it diminishes our tribe-member's creativity and uniqueness. But please keep whatever you're wearing realistic to the roleplay. We do not want you to waltz out on the battle field in a tutu and sparkling high heels with diamond earrings. Of course, you'd look fabulous but not exactly intimidating.
CONSEQUENCES
Secondary
Getting an ear torn.
Cleaning out the Ancients den.
Watching the Youths for a day.
Being the last to be fed.
being ignored the whole roleplay session.
Forced sparring.
Severe
Being left for the birds.
Getting thrown off a cliff.
Getting mauled and killed by the whole tribe. [Not Youths.]
Being killed and exiled from the tribe.
Getting exiled by the tribe.
Having the tribe insult you whilst killing you.
RANKS

Chieftains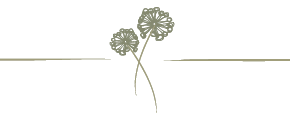 [1/2] Female needed.

One Chieftain must be female while the other one is male. The Chieftains may execute all consequences with the other Chieftain's agreement. They are in charge of making all the vital decisions for the tribe such as; finding a new camp, claiming territory, going into battles etc. The Chieftains do NOT have to be mates.
| | | | | | |
| --- | --- | --- | --- | --- | --- |
| Name | Username | Gender | Mate | Greenhorn | Species |
| Maximus [Max] | plotwist | Male | - | - | Irish Wolfhound |

Ministers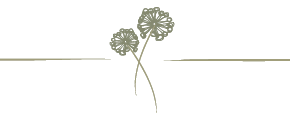 [0/2]

One Minister must be female while the other one is male. They are the second-in-command of the tribe. They are tasked with sending out Chasers to hunt for their harvest. If a Chieftain should die or resign, the whole tribe will hold a poll on which Minister should be the next Chieftain. The Youths do not vote. The Ministers do NOT have to be mates.
| | | | | | |
| --- | --- | --- | --- | --- | --- |
| Name | Username | Gender | Mate | Greenhorn | Species |
| - | - | - | - | - | - |

Generals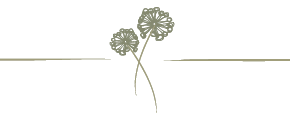 [1/2] Female needed.

One General must be female while the other one is male. The Generals are in charge of training the Elites. If a Minister should die or resign, the whole tribe will take a poll on who should be the next Minister. The Youths do not vote. Generals are debate with the Ministers and Chieftains on engaging in battle. The Generals do NOT have to be mates.
| | | | | | |
| --- | --- | --- | --- | --- | --- |
| Name | Username | Gender | Mate | Greenhorn | Species |
| Marcus | Riorumble | Male | - | - | - |

Shamans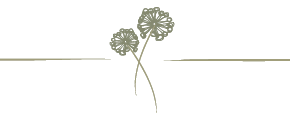 [0/4]

The Shamans are highly-skilled practitioners of medical treatment. They must have a minimum of 8 months of training [4 weeks] and they have a vast knowledge of healing. They do not participate in any hunting or battling of any sort. They take Greenhorns when they have had 4 moons [2 weeks] of being an official Shaman. They are NOT allowed to have mates, but they are allowed to have lovers.
| | | | | | |
| --- | --- | --- | --- | --- | --- |
| Name | Username | Gender | Love | Greenhorn | Species |
| - | - | - | - | - | - |

Shaman Greenhorns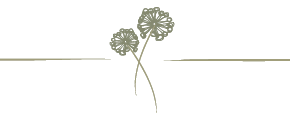 [0/4]

The Shaman Greenhorns are the apprentices to the Shamans. They accompany the Shamans by being by their sides at all times. The Shaman Greenhorns will assist the Shamans in any way they can. The Shaman Greenhorns must have at least 4 moons [2 weeks] of fighting experience so they can protect themselves alongside the Shaman.
| | | | | |
| --- | --- | --- | --- | --- |
| Name | Username | Gender | Species | Guide |
| - | - | - | - | - |

Militants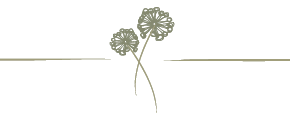 [0/∞]

The Militants are the fighters and warriors of the tribe. They fight and train for any chance they get to do so. They are the bulk of the tribe, having the most extensive number of dogs in this rank. They fight, wage war, sometimes hunt, and care for this tribe and maintain it's numbers.
| | | | | | |
| --- | --- | --- | --- | --- | --- |
| Name | Username | Gender | Mate | Greenhorn | Species |
| - | - | - | - | - | - |

Chasers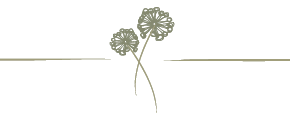 [0/∞]

The Chasers are the hunters of the tribe. They provide the harvests and all the food for the tribe. Chasers are usually sent out in squads of 6 to harvest, but never, ever by themselves. They are the most swift and quick of the tribe, with keen eyesight, hearing, and smell. They must have an insight of some sort into the jungle as in; they must have a map ingrained into their minds.
| | | | | | |
| --- | --- | --- | --- | --- | --- |
| Name | Username | Gender | Mate | Greenhorn | Species |
| - | - | - | - | - | - |

Greenhorns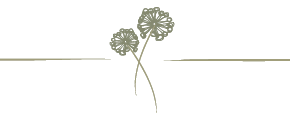 [0/∞]

The Greenhorns are the next generation of the pack. They carry on the traditions, and their parent's legacies as they move up in life, training the next round of Greenhorns. They are essentially the apprentices of the pack, and they must be 6 moons or older in order to be pronounced officially as a Greenhorn. They must accompany their mentors at all times during the day, and if their mentors need anything, the Greenhorns must help.
| | | | | |
| --- | --- | --- | --- | --- |
| Name | Username | Gender | Mentor | Species |
| - | - | - | - | - |

Youths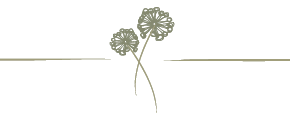 [0/∞]

The Youths are the generation that come after the Greenhorns. They are the innocent, and they should be guarded with whomever is closes's life. They will have guards assigned to them, and if the guards fail to keep them safe, the guards will be given a severs punishment. Youths are typically 0 moons - 7 moons old.
| | | | | |
| --- | --- | --- | --- | --- |
| Name | Username | Gender | Guard | Species |
| - | - | - | - | - |

Bearers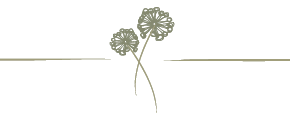 [0/∞]

The Bearers are the parents of the tribe, going through tiresome and often painful hours to keep their child[ren] happy and healthy. They are the ones who deserve to be respected no matter what. They are the ones who help everyone in the tribe be at the highest point they can.
| | | | | | |
| --- | --- | --- | --- | --- | --- |
| Name | Username | Gender | Mate | Greenhorn | Species |
| - | - | - | - | - | - |

Ancients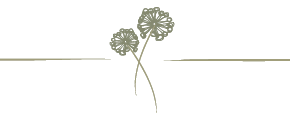 [0/∞]

The Ancients are the oldest and wisest of the pack. Once they anybody reaches 34 moons [12 weeks] they get to be an Ancient. They resign from their duties, and will be the first to eat at the harvest every night. They are cared for by everybody else in the tribe with the tribe member's life.
| | | | | | |
| --- | --- | --- | --- | --- | --- |
| Name | Username | Gender | Mate | Greenhorn | Species |
| - | - | - | - | - | - |
APPLICATION FORM
Please notice that all applications are first-come-first-serve as of now! If you apply as the top three ranks, you must have certain attributes to be promoted to that rank, but nonetheless accepted with an eligible form!
Name -
Username -
Desired Rank -
Species -
Gender -
Mate -
Greenhorn [if Greenhorn, ignore this] -
Mentor [if not Greenhorn, ignore this] -
Children -
Personality -
Appearance -
Roleplay Example -
Past Groups -
ALLIANCE FORM
Group Link -
Group Orientation -
Group's Leader[s] -
Number of Members -
How you would benefit us -
---
UPDATES
To be cleared every month.
---
OUR RELIGION
Diodorus and Euphrates are the Yin and Yang of the Babylonian culture. Diodurus was an alluring, cunning, handsome and emotional Great Dane. With a quick temper and a steady paw, he delivered punishments without mercy. He was often very loud and demanding, with little patience. But lots perceived him wrong. He was actually very kind and affectionate, but sadly, only one other canine saw that in him. Euphrates.
Euphrates was a cold, but patient dog. She did not deliver punishments as quickly as Diodorus did, but still inevitably delivered them. She had a soft spoken but iron voice, being able to get what she wanted without resorting to violence.
wip :,>