SPARROWCLAN
Protectors of the Forest

This list is refreshed every week. [Next refresh - Friday 09/07/18]

(08/15/18) - Ryestar, Phoenixnight, Inkdrop, Butterflywing, Dunechaser, Scorchmask, and Honeypaw all set off on a mission after StarClan delivers Scorchmask a prophecy. They fight foxes which results in Phoenixnight getting killed, and stumble into a loner named Creek who saves their lives. When they return to camp, Creek is renamed to Creekfrost and becomes the new deputy of the Clan.

(08/11/18) - Bronzestrike, one of the Senior Warrior loses his life. He will be missed and remembered!
(07/18/18) - Wanderheart gets promoted as a new senior warrior after Ashfoot leaves the Clan. Congratulations, Wanderheart! Thank you for your service as well, Ashfoot.
(06/14/18) - Batears leaves the Clan and Troutface gets demoted. Bronzestrike and Hollyheart are promoted in their place. Congratulations to you two, and of course, condolences to our old seniors.
(05/10/18) - Phoenixnight, Whitewater, and Lilacfrost's litters have all become apprentices. Congratulations all!
(05/08/18) - Maplepaw has traveled to the Moonstone to receive her medicine cat ceremony. She is now a full medicine cat of SparrowClan. Congratulations, Maplebranch!
(05/05/18) - Sunnypaw, Scorchpaw, Archpaw, and Blossompaw complete their warrior assessments and become full warriors of SparrowClan. Congratulations Sunnypath, Scorchmask, Archclaw, and Blossomlight!
(04/14/18) - Quailkit becomes Quailpaw. Troutface is promoted to Senior Warrior alongside Lilacfrost. Congratulations, you three!
(04/14/18) - Bouncepaw, Wanderpaw, Birdpaw, and Stormpaw complete their warrior assessments and become warriors of SparrowClan. Congratulations Bouncefire, Wanderheart, Birdfoot, and Stormstrike!
(03/18/18) - Sunstare has died defending Snakefang and Hollyheart from a brutal dog attack in Midnight Temple. She has served her Clan well and she will be missed.
(03/17/18) - Coffeedrop has been promoted to senior warrior in Lichenfall's place. Bronzestrike has been temporarily promoted to senior warrior to fill in for Silverflight. Congratulations!
(03/11/18) - Reedsplash has passed away. He will be missed, and his service was appreciate by every cat in the Clan.
(02/18/18) - Torntail has been demoted, and Silverflight has been promoted in his place. Congratulations, Silverflight!
(02/15/18) - Bouncekit, Stormkit, and Birdkit become apprentices. Congratulations Bouncepaw, Stormpaw, and Birdpaw!
(02/15/18) - Redpaw got lost during a hunting patrol and a search party was sent out to find her. Following a Sparrow's feather, Ryestar led her patrol to an undiscovered place, where they found Redpaw. Later on, when the cats were crowding a rocky area, Sparrowstar and Bravestar appeared before them, telling them to embrace what they see. After some thought, Ryestar decided to name that specific region Starry Rocks. Redscar was the first warrior to receive her ceremony in this location.
(02/11/18) - Sprucepaw, Ridgepaw, and Rabbitpaw have completed their assessments and are now warriors. Congratulations Spruceclaw, Ridgeface, and Rabbitsnare!
(02/10/18) - Snakekit, Coyotekit, and Hollykit have now moved to the apprentices den. They are now known as Snakepaw, Coyotepaw, and Hollypaw. Good luck on your training you three!
(01/25/18) - The A Fishy Surprise plot has been completed. Newtkit is appointed as the new medicine cat apprentice; taking over Magpiepaw's spot. We are very sorry Magpie, but congratulations Newtpaw!
(01/24/18) - Lilacpaw becomes a warrior and is now known as Lilacfrost. Congratulations!
(01/14/18) - SparrowClan officially allies with ElmClan.
(01/13/18) - Leaf-fall officially starts for the next three weeks!
(01/01/18) - VenomClan ends up losing their territory and forfeits. SparrowClan wins the war.
(12/30/17) - SparrowClan goes into their first war with VenomClan.
(12/23/17) - SparrowClan is officially open!
(12/21/17) - SparrowClan's page was created!

Leader [1/1]
Deputy [1/1]

Closed

Leaders are the head of their Clan. Their personality is the same as their Clan's and describes how their Clanmates treat others. The word of the Clan leader is law, proclaimed by the warrior code, and all other Clan cats must obey them. They are responsible for the whole Clan, calling Clan meetings, appointing cats to new ranks, and making the toughest decisions. (★ = leader)

Closed

Help to distribute the weight. Deputies are second in command of a Clan. A deputy is chosen by the leader to be their successor. Deputies are responsible for organizing daily patrols for the Clan, such as hunting patrols and border patrols. If a Clan leader is unable to lead a Clan temporarily due to sickness, being away from the Clan, etc., then the deputy would take over for that time.
| | | | | |
| --- | --- | --- | --- | --- |
| Name | Sex | Username | Mate | Apprentice |
| ★ Ryestar | She-cat | attiecat22 | Swifthawk | None |
| Creekfrost | Tomcat | BraveClaw111 | None | None |

Medicine Cat [1/2]
Medicine Cat Apprentice [0/1]

Closed

Medicine Cats are Clan cats who treat diseases and injuries, and who receive directions and guidance from StarClan. They have their own den in their Clan's camp, where they sleep, store herbs, and treat wounded or sick cats. Medicine cats are not allowed to take mates or have kits. They are expected to stand apart from Clan rivalries.

Closed

Medicine cat apprentices are taught about healing techniques, such as how to care for a sick cat, or what herbs and medicines do. They are usually taught in the medicine cat's den, or outside the camp when they gather herbs. They also learn how to interpret signs from StarClan. (❁ = medicine cat app.)
| | | | |
| --- | --- | --- | --- |
| Name | Username | Sex | Apprentice |
| Scorchmask | Fubsy | Tomcat | None |

✦ Senior Warriors [5/7]
Warriors

Closed

A senior warrior is a warrior who is older and more experienced than the others, but has not decided to become an elder yet, and would rather serve their Clan as long as they can. Senior warriors are given respect, and are often asked for advice by the Clan leader.

Open

Warriors make up most of a Clan: each cat is, was, or will be a warrior (except medicine cats) unless they die before they become a warrior.When a she-cat expects or nurses kits, she temporarily gives up her warrior duties, but takes them up again when her kits are apprenticed.
| | | | | |
| --- | --- | --- | --- | --- |
| Name | Username | Sex | Mate | Apprentice |
OTHER ORIGINAL CHARACTER(S)
| | | | | |
| --- | --- | --- | --- | --- |
| Name | Username | Sex | Mate | Apprentice |

Apprentices
Closed
Apprentices are warriors in training. Tasks of apprentices include training with their mentors, going hunting, border patrol with other cats of their Clan, and looking after the elders; mostly taking ticks out of their pelts. They still have fun, as there is an old apprentice trick of telling the kits that tiny drops of rabbit dung are actually tasty berries.

Queens [3/5]
Kits

Closed

A queen is a she-cat that is expecting or has recently given birth to a litter of kits. Though known to be overly-protective of kits, queens usually are compassionate and kind, and in many cases they have been known to convince their mates or Clan leaders to take in cats in need of help. (❥ = permanent queen)

Closed

A kit is a cat under the age of six moons who is still living in the nursery with their mother and littermates. Kits are usually very mischievous and energetic, and are known to bother warriors and elders. However, they tend to be interested in the stories the elders tell. Most kits are eager to begin their apprenticeship before they reach six moons of age, and very curious about what happens outside their camp.
| | | | |
| --- | --- | --- | --- |
| Name | Username | Mate | D.O.D. |
| Angelwing | Shydoq | Newtdrop | June 17 |
| Bouncefire | attiecat22 | Asterfall | August 14 |
| | | | |
| --- | --- | --- | --- |
| Name | Username | Sex | Guardian(s) |

Elders [3/5]
Open
An elder is a Clan cat that has served their Clan faithfully, but has now retired. They are wise and are held in high respect by the other cats; their counsel and knowledge is sought several times, even by Clan leaders, though they are often described as grumpy. They do not have to catch their own food, nor do hunting patrols or fight, except to defend if necessary.
| | | | |
| --- | --- | --- | --- |
| Name | Username | Sex | Mate |
| Sootmask | raniaa8 | Tomcat | None |
| Sharkbait | Punkkmetal | Tomcat | None |

The prefixes listed below are currently taken by cats in the Clan already. No two cats in the Clan are allowed to share the same prefix. Please look at this list before applying to join with an OC, or before you make a secondary OC. Thank you!
Prefixes
Please note that before you make a character with a disability, that you are fully educated on how the disability works. You are not allowed to fill in a spot on the limitations list until you have been apart of the Clan for a month. Only two of your forms may take up to one disability each and no more. This is not a requirement, however, so please try to refrain from taking up valuable spots if you can. Also note that creating a character without a backstory as to why they have a disability will not give you a spot on the list. The only way to obtain one is by having a fully developed backstory/description about why your character may be showing these symptoms.
| | | |
| --- | --- | --- |
| Physical | Behavioral | Extra |

| | | |
| --- | --- | --- |
| Exterior appearance | Emotional and mental health | Disabilities and origin |
| | | |

Cats with Disabilities - One Disability per Cat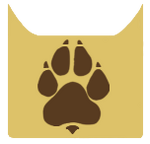 LEGEND

| | | |
| --- | --- | --- |
| Color | Place | Description of the Territory |

| | | | |
| --- | --- | --- | --- |
| Clan | Leader | Realm | Established Alliance |
| ElmClan | Peonystar (Vlhv321) | Neutral | January 14, 2018 |
SparrowClan and ElmClan have an inseperable alliance in which both sides are comfortable being around/roleplaying with each other. Since January 14, these two Clans have been accustomed to holding gatherings and game days together, and are looking forward to having plots and even a future system. The leaders hold strong bonds that go beyond just roleplay as well. ElmClan is SparrowClan's sister Clan and SparrowClan is not looking to break their alliance with this group of determined cats anytime soon.
| | | | |
| --- | --- | --- | --- |
| Leaving | Joining | Alliance | Hiatus |

| | | | |
| --- | --- | --- | --- |
| | CLOSED | Open | |
| | | | |

[5/5]
These listed users are the main editors of the page. They all have a specific job that is assigned to them. The two users with a

above their names are entitled to make any adjustments to the page. The ones without a

may only add, remove, and change information on our tables.

Permission for banner can be found here(lang). Credit to CORVYD for the Sparrow logo. Credit to ArkhamHood for the territory map.

──

SparrowClan has been running for .