OWLSTAR

Dilligant ★ Smug ★ Morose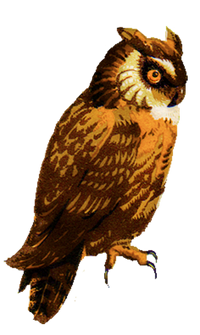 S Y N O P S I S
GENERAL
INFORMATION

ROLEPLAYING
INFORMATION
"I'm right. I'm ALWAYS right."
C O N D U C T
Overcoat-

Rich Tawny

Undercoat-

Pale Beige

Markings-

Dark brown/ Ginger

Eyes-

Amber




Pelt summary-

Owlstars sleek, medium length pelage consists of  multiple shades of brown and ginger, overall complementing her amber gaze.

| | |
| --- | --- |
| Likes- | Trout, Spring, The Ocean, Thunder |
| Dislikes- | Squirrel, Idiots, Thorns |
| Mental Status- | Recovering |
| Current thoughts- | Nostalgic |
| Persona Summary- | Owlstar is an Authorative, Daunting Felis catus with a hard-headed personality and a "Miss- know-it-all" attitude. |
B R E A K D O W N
Owl- Solitary, nocturnal, bird of prey
Star- The common suffix for a leader
Reason for prefix- For her wide, intellectual visionaries
Reason for suffix- Rank
R E L A T I O N S
"If you want me, come and get me."
Sexuality-  
Heterosexual
Mate/Crush-
N/A atm ;)
Past Mate/Crush
Silverflame (Deceased)
Eye Candy///Physical
Although Owlstar likes to rate cats by their personality, a little muscle here and there is greatly appreciated. She also seems to be attracted to colors contrasting her own pelt, whether it be a striking dark ginger coat, or a classic tabby. Blue, green, and yellow eyes are what she considers attractive.
Eye Candy///Internal
Owlstar is interested in cats who can put up with her (sometimes) ludicrous rants. Although she likes a little submissiveness for a future partner, too much comes off as weak. She wants someone physically and mentally strong, not afraid to speak their mind, and tends to argue with her over stupid things just for the fun of it.
_____
Name/Thoughts/Trust Percent
_____
Vanillafur(deceased)/ She deserved much more than a lousy sister like myself. / 100%
Blazestar / An Excellent leader, maybe a bit to compassionate for his own good. / 89%
Timberpath / I think he's my friend now? Yeah, probably. / 86%
Tate / Maybe if he were less nosy, we'd be cool. / 38%
Silverflame (Deceased) / My First love, I will never forget your gentle eyes and beautiful soul, may you hunt peacefully in Starclan... / 100%
Chalcedony / I don't remember you very well, regardless, I bet you were a wonderful mother. / 85%
Talonstrike / I only know your name and your laugh. /80%
G A L L E R Y
C R E D I T S