WELCOME!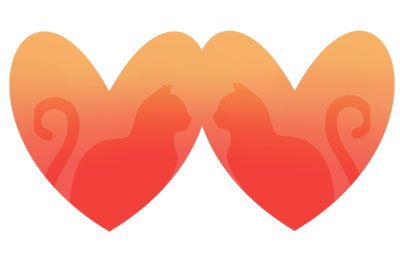 Information

Love's an open door.
Founder
Lionpaw & Jynx
Founded
??/03/16
April's Cupid(s)
Cricketchirp
Page Designer
Dayna
Rules
I. Inappropriate ships are not allowed.
For one, this is against the rules of AJCW. For two, some individuals may feel uncomfortable. Let's keep this page clean and friendly for everyone.
II. Regarding kits.
Kits are too young to understand that type of love and it is really disturbing when you pair a little kit / a newborn with an Abyss or a grown up cat.
III. Editing is done under the watch of the month's Cupids.
This page has some fragile coding and a lot time has been spent on it. It would be incredibly unpleasant if we, or someone else had to search for a little error from this labyrinth. However, if this happens, please leave a message on our walls: Bluefur21.
IV. Do not ship newcomers.
We do not know much about new people and after enjoyable conversation, people think they're love and rush into relationship. Soonly after they end up being heartbroken and/or betrayed and this creates huge drama. To avoid this, please ship only people who have been in the Clan for a while.
V. Do not ship cats who have a mate.
Someone may find it disrespectful and uncomfortable, and the consequences might be horrible. Random shipping is allowed always, it just doesn't need to be taken too far.
Now go and have some fun spreading the love.
Canon Ships
Needlefish X Meadowsweet
♡
This one came as no surprise to HollowClan! This duo go so well together, we were surprised that they didn't fall in love earlier! They shared an amazing friendship and so many priceless memories, it's no wonder they realised their true love for each other. All our hearts were melted by how strong and loving their growing bond has become and we truly think this was a heaven-made match!
Verglas X Cricketchirp
♡
The sudden announcement of they're relationship shocked many! These two close friends became closer over time. Many wonderful memories we're made and moments cherished. These two cats are indeed the future of Hollowclan, (who knows if they can help produce the next generation?!). The Hollowed Ancestors indeed blesses these two young cats on their love, as well as the clan!
Mro X Nong
♡
Be the Maintenance, Repair and Operating to my Australian stupid person <3

Fan-Made Ships
None Yet
Crushes
None Yet
Joke Ships
Meek Dough Sweet X Need A Fish (AKA Dough Fish)
Turty X Bellamy Blake = YESSSSSSSSSS SO FABULOUS BELLAMY LOVE ME <3
TURTLE X JIMMY NEUTRON = OMG YES NEUTRON BABIES
Russia x Memes = nuclear explosions
Shadow X Vodka = Shadka
Gay Cupid x Gay Satan - Cutan <333
Kiwani x Detective Hat = A job well done
Glass x Coffee = Class ;)
Mel X Cookies = Mookies :D ( its true love )

Letters
Note: If you are not skilled in editing, drop a message on my  message wall.  If you wish to stay as an anonymous, post as a Fandom user.
Love Confessions
♡♡♡
Dear Meadowsweet
I may not be the best when it comes to expressing my true feelings but over the many moons I've known you, you have grown on me more than I could ever have imagined, if you knew how much you meant to me and how I no longer want to be just friends. I'm the worst at writing letters so I'll keep this short and sweet, my heart longs for you and I hope that you share the same feelings and we can be together
From Needlefish
♡
To Shadow
I can't possibly put into words how much you mean to me. I was scared when you first came, wanting to explore the shy little potatoe you were. But soon I came to realize, I have feelings for the little potatoe. Yes, I told myself, I do like him. Maybe I can really express my feelings in the future, or right now. I care so much for him, and won't ever leave, even if he finds out who wrote this. So, if he reads this, and finds out who I am, then I won't hesitate to accept that.
-Anonymous :3
♡
Dear Bramble
I don't know how to start this letter, because I'm afraid it might be the end of our good acquaintance, or if I'm lucky, the realization of my dreams, which is for you to love me as I love you. I told myself I might as well take the risks because it's the only remedy I know that could unburden this feeling I've been keeping ever since. Bramble, I love you. I know you'll find it hard to believe me if I tell you now how much you mean to me. I could hardly understand what I feel for you, knowing how to endure those moments just thinking only of you. I've never been like this before. I just don't know how to pour out my feelings for you. I wanted to find the perfect words to make you realize how much I need you and love you, but words continue to elude me, what would they be? Something poetic? I'm sure it should be heartfelt and out of the ordinary. I'm afraid it's no use; every time I look at you, the words came out the same… I love you!
Love always,
Anonymous.
♡
Dear Bramble
You have always been a dear friend of mine but recently even more so. I appreciate you so much and the way we click together and talk so easily just makes me so happy because we have so much in common. You're so nice, amazing, and honestly overall perfect. You totally underestimate yourself and how amazing you and all that you do really is. You are the sweetest guy I know honestly and your charm has me highkey falling for you. Youre an amazing, supportive person and I seem to be catching feelings for you, but I dont feel bad about it one bit. You are perfect to me; our energies sync so perfectly. I love talking to you because you honestly are such a comforting and supportive person. I hope that one day soon you'll see this and maybe my dreams will come true because you make me feel happy and warm inside and all I want is to be able to do that to you too. -Anonymous
♡
Friendship Notes
♡♡♡
To Doepaw & Robinpaw
Where do I even start with this? You two are seriously just the most amazing friends I could ever have wished for. you came into my life so suddenly, and unexpected, and being the fool I was back then, I took that for granted and didn't realize the amazing people you were. But you still took me in, loved me, cared for me, more than anyone I've ever known has. Knowing you this last year has made my whole life worth living, because In times when I laugh so hard I cry, or when I need someone to stop me crying, my first thought is, and always will be you two. I am amazed, that I could have found two such perfect people, and not only that, to talk, laugh and love every single day. I know we don't usually go into all that sort of "lovey friendship stuff" but I realize now I never tell you enough times how much I love you both, because I should tell you everyday. It makes my day when I come to see you guys, and I don't think anyone else could make me smile like you two do. Thank you for being there when I needed support, thank you for being my two bestfriends <3
♡
TO HOLLOWCLAN:
jesus I can't believe I'm doing when I suck at soppy stuff I know I haven't been in HollowClan for a long time, but I just feel happy and free when I'm with you guys. In a while actually, I haven't grown attached to a clan after my previous clan. I'm glad Doe & Turtle encouraged me to join you guys, as you're now part of my life. (Goddammit, cheesyfest). I mean one day we'll probably go different ways..but I hope that day is very far away. As each moment, each second counts with you guys and I'm proud to be part of that family. I won't let anyone hurt you guys, but if they are going to be trying to, then they'll have to get past me like Donald Trump's wall. I love you guys a lot and I don't plan on leaving you guys. Everyone of you have their each own personality which makes them stand out to me and with every single one of, I feel like I have at least some sort of bond or connection. There a many cats in HollowClan and some I haven't even met, but hope to meet or get to know better. Thank you so much for welcoming into your open arms.
Robintuft ♡
♡
To Wolfpelt
Wolfpelt,, from the moment I met you, I knew that we we're going to be amazing friends, because everything about you, from your love of Anime ;), to your selfless, lighthearted attitude, had me absolutely in love with you straight away. I could never find someone just like you, you're the most unique person I know, and I know that this friendship will continue on for many a season. I don't like to look ahead to when I will, inevitably lose contact with you all, but I like to think that here and now, Wolfpelt, you are one of my best friends, and I couldn't imagine a life without you, now that I have met you. This will never be untrue, and I don't have enough words to express how thankful, I am, as you were the first to greet me in HollowClan, to laugh with me and chat like a friend, and having a friend in HollowClan that fast, formed an unbreakable bond with me to you. I know that we haven't known each other that long, but there is no way I could ever stop loving you. <3
-You're very own, Tinkerbell ;)
♡
To Turtlepie
Wow where do i start.. Turtle you we're always such a sweet, kind, brave, smart person to me who always made me laugh and happy everytime i needed it. Every single day you've stood by my side making me smile whenever i needed it. I always will love, appreciate, and adore you Turtle bb because our friendship is so loyal and strong, nothing could ever change it. I love you my best friend <3
Update:
Geez looking back at my letter from so long ago, makes me realize how great of friends we are. Nothing I said about you even changed, as you're still kind, sweet, brave, and smart as usual. I'm angry at myself for not adding how amazing, fun, loving, charismatic, devoted, honorable you are as well. You still stood and stay by my side, making me smile as always. And I will forever still continue to love, appreciate, and adore you. Our friendship has gotten stronger, and it hasn't changed ( thank god) and I'm happy nothing can still ever change it. Turtle, you are the very definition of a loving person, because who doesn't love you? The very sweet and outstanding personality you have can never be compared with anyone else. I also never thanked you for being the most reliable person I can always count on with anything. My heart will always and forever be grateful to you Turtle, and will be there for you in a heartbeat. Thank you, for being my best friend, for putting up with my crazy self, and loving me as a best friend in return. I love you mother/best friend, and may our long lasting friendship continue <33
From: Melody <3
♡
To Turtle,
Where should I start; You're so kind to everyone, no matter who they may be, you're so loving, caring and nice to your friends, you make me smile, your words are so nice and kind, you'll always make someone happy, no matter what it takes, you're the most supportive, kindest person I know. You're not afraid of your opinion, and you respect others too. You'll always be friendly, you have your other side too. You never fail to make me laugh, the fact you stay strong, you're a great role model,The support you gives others makes me smile, you make others smile. That's a true friend, you stick by me, you support me, you make me laugh and smile, you make everyone around you be happy no matter what it costs you, You're amazing and you like anime, and you have good tastes in ships. You're my lil' sis, and I'll protect you from bad people as my instinct, Love you so much bb, I wouldn't be the same without you ;) <3 Hugs
Wolfpatpat
♡
To Hollowclan,
This is for Everyone in Hollowclan; I want to thank all of you for your determination for this clan, you've all done so many things here to make Hollowclan where it is today. I love the fact we're all family here, in roleplay or not. It's funny how some of us have really petty arguments and then we always find the positive side. We're not just a clan, we're so much more than that. Everyone here has gained friendships, and sometimes even more. Just seeing a simple 'Goodnight <3' or 'Good morning x' Makes me feel so happy that I joined this clan, this family. You're all the reason Hollowclan is still going on and you've all made Hollowclan stronger and the family itself. You're all special to me, you've all proven your loyalty, bravery, skills and passion to this family. Some of us have enemies here, or people we just generally don't like or hate. But, we all would still care for whoever that person was, because without them Hollowclan would loose one brave member. Everyone in Hollowclan matters to me, no matter what your trust rate, I still care about all of you and want you all to enjoy yourselves, be happy and carry on being strong for everyone else. You all deserve my love just for simply being here, you're the reason Hollowclan has grown, even if I don't know you, I know someone else does, but whoever you are I want to say thank you. Thank you for being here and making Hollowclan so loyal today, you've done this, you've helped this family grow, thank you so much, you all mean so much to me, even if I've never spoken to you, Thank you <3
~Love you all <3
♡
To Turt:
Turtle, I am more than proud to call you one of my best friends. I admire your patience, intelligence, and your amazing sense of humor. You never fail to amaze me or make me laugh. I look up to you, I honestly do. I'm so glad that I met you, and I can't thank you enough for putting up with all of my BS. I love staying up, laughing with you about random stuff like Nichole. Hell, we just met 2 months ago and it feels like I have known you for years. I can tell you anything, and you can do the same to me because we both know that our secrets aren't going anywhere. I am thrilled to see you daily and I can't wait to see where our friendship goes. Love ya Shan <3
♡
To Russia,
You've been here since I was a novice, you dealt with my nooby days and you've helped me become the person I am today. I admit that I was a really stupid novice who caused a bit of drama between Kovu, etc. But you slapped me into the wake up call I needed, you told me to ignore them because Hollowclan is my home now. You're one of the reasons I've stayed here, and am still going on today. You're the reason I was made a lieutenant, I can't thank you enough to say how greatful I am for that, my goal in this clan was an Elite, and that's it. You pushed me into going further and you weren't afraid to do it. Yes, we had some arguments but that's in the past and right now I know that you're a loving, caring person who deserved positivity in your life. You always help others who need it which is really inspirational and admiring. You've given me a lot of things I needed to be my very best, thank you so much for that Rush, it really means a lot and I know that you'll continue being positive, because that's just who you are; a caring, nice, positive person who always deserves happiness in your life, thank you for being such a great friend to me. <3
~Wolfey
♡
To Meadowpaw,
I know that you try your best, you ask me for training almost every single day, and it's so nice to see that you actually have the passion to ask for it. Sometimes you're afraid of getting things wrong, but you shouldn't be. You're very intelligent and it's so amazing to see you aim high and try everyday to your very best. My promise to you is that I will try my best to train you things you haven't learnt yet and to give you many different experiences that are new to you. You have a strong, bright future ahead of you and I'm already so proud of everything you've done so far. I can't wait to see what you do further and how you turn out because I'm sure it will be gorgeous. Continue striving for your very best, I'm proud of you <3
♡
To Vixen,
I'm so glad that you came back, for everyone, and for Hollowclan, you've always been my idol, you trained one of my best friends, you were my best friends mother a while ago; you are always so kind, caring and you always know what to say; you're wise and courageous, there's no one who can top you for that. You welcomed me and a lot of other people warmly, you've come back, the same as you were back then, you're still my idol, you have my respect, trust and friendship, I love you so much, and whatever comes your way, know that there are people here to listen and just continue being strong, because we know you can handle it, especially with your kind of strength, your sense of humor is flawless and you're always so understanding of others, you listen to both sides, I'm grateful for everything you've done, you'll never be replaced. Thank you for being such a great, understanding friend to me, because it really means a lot, I love you. <3
~~Eats :) <3
♡
Shady,
If I'm being honest, I don't know you as well as I'd like to, but I know that you're funny af and you make everyone feel happy here. You're unique with your amazing accent, and you're extremely relateable. Your sense of humor lightens up the clan, and everyone here, we all appreciate that from you, along with your passion. Also, your artwork is satisfying and it's honestly beautiful, don't be so modest, love you Shadow, continue being a fellow squatter. <3
♡
Dear Shay,
I didn't write this soon enough; Jade you're one of those people that are stunningly amazing. I look at you and I have to take a moment to think, and remember about all those times we've had, it's not been the longest friendship in the world, but I can say with certainty it's one of the best. You don't hesitate to help me, you sense of humor is the light of my life, I couldn't imagine a day without you. You're truly a wonderful person, everyone knows it, even if you don't believe me, one day you'll realize just how beautiful you are in every way. At first, I wanted to get to know you, you interested me. You see, you have this amazing humor and friendly vibe, yet you were shyer than a newborn kitten, and you're outgoing, caring, fun, generous, witty; you basically have everything anyone could ever hope for. I wanted to help you break that shell, and I wanted to let you have a wonderful time in HollowClan. I hoped that you would blossom into the loved, amazing, gorgeous person you are now, because I could tell from the day I met you, that you were a perfect friend, and look how right I was <3
~Tinkerbell
♡
Dear Russia:
When I fist arrived as a quivering, traditional wet towel, and I saw you (and a few others) watching my every move in that castle den in from of Apocalypse and Tyranic; I was quite literally shaking with nerves, I was petrified of being judged by you guys, I had no idea what I was doing or what would happen next, but once I was actually accepted and attended a few rp sessions, I came to realise that you were so kind and funny, always there to lighten up the mood with a witty comment or random phrase. You trained me a few times too and it was fun, unlike with some other people that I was nervous to do something wrong or stupid or say the wrong thing. I must say, you and Wolfpelt were my first tastes of how Hollowclan really was and still is! I appreciate it and even though it may seem like I've completely forgotten you, I haven't and I should spend more time with you during rp, you are spicy after all :')
Yours truly-
Anonymous <3
♡
Dear Spiritpaw:
Where do I begin? For the time you've been in Hc, I've made friends with you so fast! I never make friends quickly, never ever in my life. It proves how approachable you are and I appreciate that, more than I let on, I'm so awkward and cowardly around people everywhere that it surprised me when it just clicked. I don't know how you feel about this but I hope it's a good feeling, I hope I give back what you give to me
I know this is short and stupid but I think it's necessary for you to know how precious you are here.
You are unique, don't let anyone tell you otherwise, don't let them put you down forever. One day people will learn that people like you make the world a better place for nothing in return.
Meadowsweet
♡
To Nyrann, Turtle, Venus, Russia, Fatey, and Symphony
I don't even know where to start :,). You girls have stuck by me with everything and anything. I greatly appreciate the kindness and love all 6 of you have given me. I know we had some bumpy roads on the highway, but the car will never run out of gas or break down lol. I know I can be a big pain in the bottom, but you girls we're always still there for me. When i fell, you picked me up and i will always do the same in a heartbeat. No matter what happens, you can always count on good ole Melons ( at least i hope you can :) ) Thank you girls for everything you have done for me, I don't know how I can ever repay you. I hope the highway never ends, and the journey continues for as long as it can <33
Melons c:
♡
To Bush:
You have literally been the best guy friend I ever had in my entire life ( including irl because i'm a loner ). I'm pretty sure you care about me wholeheartedly, as I do as well. You have seen the good, the bad, and the most horrid phases of me but you still stuck by me. You are the real definition of a guy best friend, and I wouldn't want it any other way. I'm adding more to this because I can now :). As time has passed by, nothing has changed lmfao but I guess that's a good thing isn't it? I mean we started this together and I pray we end it together too, but as strong, loyal, and close friends. I may have yelled at you or got pissed, but I never had stopped loving you. Honestly how could I? You we're the only one there for me since the beginning and I thank you for that. I owe you anything and everything bush, because I don't know where I would be today without you. Thank you for protecting me from harm and keeping me safe all this time. Thank you for forgiving me whenever i make the stupidest decisions (though it takes you a long time to say so). And most of all, thank you for always showing me how much potential I have, but never will admit to having :,). I will always be there for the you no matter what, through thick and thin, as you have done the same for me. I love you forever buddy <33
- Melons <3
♡
Dearest Russia <3
Cvet, I'm attempting to write something that could have an endless amount of words. Our story is so complex and tangled that I don't even know where to start. I suppose I never truly realized just how amazing you are until about 5 months ago. I came into HollowClan, and you, and a few others instantly made me feel like you were family, I was, and still am grateful for everything you've done, and said for me. I know I was disrespectful and arrogant and rude and I honestly didn't have a clue what you meant to me because I didn't know you then, like I do now. You've become a best friend and a sister I love with everything I am; someone that I can tell secrets, admit my true feelings and know you'll hold me if I cry to you. But you're also someone that I find myself smiling and laughing until my ribs hurt because you're wonderful, more wonderful than a lot of people think, and the thing I want most for you is for you to be recognized by people as the angel you are, I want everyone to feel this love that I have for you. You've become one of the greatest people in my life, and I'm grateful beyond any words for the care and love you've shown me. Love you loads bbdoll <3
-Shan x
♡
Dear Melody <3
Melody, my friend and precious daughter <3 Our friendship hasn't always been smooth, it hasn't always been kind and I know we've had our ups and downs, but I believe that it's only made us stronger as friends. I really love you and I hope that everything that happens between us, is either a treasured memory or something that brings us closer in the end. I truly admire your love and friendly attitude to everyone, you inspire so many people and a piece of my heart belongs solely to you. You're an amazing daughter, I couldn't ask for a funnier, sweeter friend and I love you to the ends of everything <3
~Tinky <3
♡
Dear Conqueror
I have so much to thank you for, that I haven't yet, and over the last 8 months, you and I have had a funny little friendship. We never talked privately that much, or shared emotional conversations so I never got a chance to tell you how I feel. But you still meant so much to me, I watched you lead, and I've watched all the things you've done in the time that I've known you. It's genuinely wonderful to see how many people you've inspired and look up to you, you're one of the strongest leaders I've met, yet one of the kindest. Not many people see that inner friendship behind your leadership, and it's a huge shame because that person is beautiful. But it warms my heart to know I've made a friend who'll support me, and who I know I can depend on for life. You've shown me such a sweet, loving side that I adore and I'm so glad I had the change to kindle an amazing friendship, because even though i'm teasing and hardly show a true emotional breakdown, for some reason you've been able to pick me up out of awful situations and I can't thank you enough. You're a true, wonderful friend and I'm loving every second of my time spent with you. Don't get cocky now big bro, love you <3
~Turts x
♡
To Meadow (my bean)
Ever since i joined HC you have been a amazing friend, when we met something clicked we became best friends from the word go.You are amazing and unique i love you sm my smol bean we have loads in commen and can be super wierd around each other without worrying what the other thinks.I feel like ive know you my whole life and i dont have to pretend to be anything i can just be me and thats just one thing that makes you amazing, i tried to find a quote to sum up what you mean to me but none are good enogth to describe you but this one is sweet so yeh "Friends Come And Go Like THe Waves Of A Ocean But True Friends Stick Like A Octopus On Your Face" urg so cheesy sorry
tries to make a message useing top lyrics cuz thats how i express friendship and love
Dont forget about me even when i doubt you im no good with out you, I will make you belive your lovely, I'd Die For You Thats Easy To Say we have a list of people that we would take a bullet for them a bullet for you, I used to say i wanna die before im old but becuse of you i might think twice.
oml i just relized how depressing all there lyrics are that was so hard to find good ones rip
well what im trying to say is thanks for being friends with me i know alot of people wouldnt
Stay Alive |-/
-a bean named Spirp coughs
♡
Dear, Sarabi
You always made me smile, whether you made hilarious jokes or just in general altogether. You've been here a long time and I admire how you're so kind, creative, loyal; I trust you, and I like it how you recently turned into a psycho. I'm glad to call you one of my close friends, thank you for always making me laugh an smile. :) <3
♡
Spiritpaw,
When you said you'd admired how I was approachable and friendly, it really made me happy. I love how passionate and sympathetic you are, to the clan and to others. You keep trying, even if you know you'll fail, you don't give up and that's what makes you admirable to me. You're a loyal and trust-worthy friend, no one can doubt that about you. Thank you for what you said, it really made me smile even if you didn't know it did, love you <3
♡
Dear Meadow
You are such an amazing, kind, good-hearted and sweet virutal mother and even more amazing friend. I love roleplaying together with are whole mother and daughter bonding during roleplays, its so fun. Overtime, you became such an inspiriation and great friend to me and yea. Im not good at explaining sappy stuff like this in my letters so wh00ps
♡
Dear Cricketpaw
silently inhales more plushies- I MEAN, coff, anyway, I know we like barely talk and everything else but your still such a great kinda sorta friend. I dont know what else to say so :'D
♡
Dear Jade/Shadow
Doesn't know where to start as usual. Well, we have been in this clan together for centuries tho we barely talked ( and idk why). But I do remember when you first joined this clan as Shadowpaw, my my how tiny and adorable you we're lmao. I even remember creating you're Oc page and all. But after that, everything seems to be a blur to me, but now, we're closer than ever. Anytime I need to vent out or cry, you seem to be there. Anytime I need good advice or encouraging words, you would be the first person I would think to dm. You honestly remind me a rebel version of myself lmaooo. Its especially fun when I can express my weirdness to you without embarassment or shyness. Writing this has me thinking to myself " why haven't we been this close before? I could've been alot happier back then". But now I realize that I shouldn't get caught up in the past and start moving forward, not just by myself but with you as well. I thank you so much for taking the time to ACTUALLY listen to anything and everything I have tosay, when nobody else is there to hear me. I truly also thank you for standing up for me, even if I don't ask you to. I love you sm <33
-Melo <33
♡
Dear Bramble
Bramble, I know we've never really expressed our friendship like this before, but I feel like I should. Ever since I met you, I was curious in your bubbly, excitable personality, and I came to enjoy the playful rivarly and easy friendship we gained over those months. I've gained respect from you, for your willingness to forgive, and diffuse situations through the time I've known you. You're one of the kindest, most understanding and welcoming people I've ever known, and I know I wouldn't want to trade this friendship for anything in the world. You've stuck by me for over a year, even when I didn't respect or appreciate you as much as you deserved. I'll hope to god that you stay with me for our future years, because I'm eternally grateful to you, you're always there when I need advice. Whatever I need, you're willing to help, and that's all I can ask for in a friend. Thanks for always having my back Bram, you mean so much to me <3
-Ew Turtle <3
♡
Gallery