HOLLOWCLAN
VALIANT ♦ BOLD ♦ DEVOTED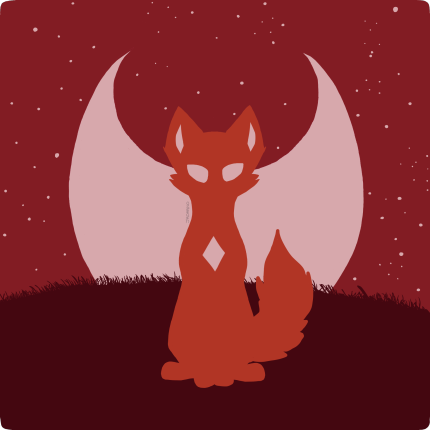 | | | |
| --- | --- | --- |
| Founded: | 29/1/16 | |
| Founders: | Fromthebushes, xxbacongirlxx | |
| Style: | Traditional | |
| Status: | Active | |

| | | |
| --- | --- | --- |
| Tag: | Red | |
| Den: | Jadarino | |
| Limit: | 15/60 | |
| Rulers: | Peregrine, Shadow | |

| | |
| --- | --- |
| Species: | Felis Catus |
| Realm: | Neutral |
| Server: | Congo |
| Season: | Summer |
❝We conquer as one, we rise as one, we stand as one Hallowed Nation.❞
ORIGINS  
UPDATES
The news will be wiped clean each month.
GENERAL NEWS

(Includes topics such as: members joining/departing, minor plots and other relevant things which fall under the 'General' category).

UPCOMING EVENTS

(Includes Gatherings, wars or some majorly important celebrations etc).
WEATHER FORECAST
| | | | | | | |
| --- | --- | --- | --- | --- | --- | --- |
| Monday | Tuesday | Wednesday | Thursday | Friday | Saturday | Sunday |
| ☀️ | ☀️ | 🌥️ | 🌤️ | ☀️ | 🌤️ | ☀️ |
POLLS
Are you considering joining HollowClan?
CONDUCT OF CONDUCT

AVATARS
SCHEDULE
| | | |
| --- | --- | --- |
| TIMEZONE | BEGINNING | ENDING |
| PST | 8:00 AM | 12:00 PM |
| EST | 11:00 AM | 3:00 PM |
| GMT | 4:00 PM | 8:00 PM |
| EET | 6:00 PM | 10:00 PM |
CUSTOMS
ALLEGIANCE
THE SUPREME DIVISION
PARAMOUNT ♦
HAUNT
【2/2】
【1/1】
Name
Username
Gender
Breed
Novice
Mate
♦Shadow
Jadarino
Male
Tuxedo
N/A
N/A
♦Peregrine
Pixie2013v
Female
Havana Brown Mix
N/A
N/A
Lei
xxbacongirlxx
Female
Dragon Li Mix
N/A
N/A
THE REMEDIAL DIVISION
NECROMANCER ♦
SHAMAN
【1/1】
【1/2】
Name
Username
Gender
Breed
Novice
Mate
♦Bramble
XxepictimexX
Male
Somali Chocolate Tabby Mix
N/A
N/A
Turtlenose
mrbrusselspot
Female
Turkish Angora X Japanese Bobtail Mix
N/A
N/A
X
X
X
X
X
X
THE REGENT DIVISION
NEBULA ♦
SPECTER
【0/2】
【1/4】
Name
Username
Gender
Breed
Novice
Mate
Verglas
Fluffytail9
Female
Egyptian Mau
N/A
Cricketchirp
X
X
X
X
X
X
X
X
X
X
X
X
THE BATTALION DIVISION
COMBATANT
【5/∞】

The Combatants are the soldiers whom are required to protect the clan at all times, even at the cost of their life. They are also to be respected like the rest of the ranks in the clan, as they guard the rest of the clan from danger. Combatants must also always be prepared for any clan invasion, or endangerment.

Name
Username
Gender
Breed
Novice
Mate
Cricketchirp
Gløriøus
Male
Turkish Angora X Maine Coon X Japanese Bobtail
Silver
Verglas
Dayna
Pixie2013v
Female
Devon Rex X Manx Cat X Balinese Cat Mix
N/A
N/A
Domino
Jadarino
Male
American Shorthair
N/A
N/A
Rapidsplash
Unicat0904
Male
Somali
N/A
N/A
Vei
Wizard70
Male
Turkish Angora x Maine Coon
N/A
N/A
THE ADOLESCENT DIVISION
SHAMAN NOVICE ♦
BATTALION NOVICE
【1/2】
【3/∞】
Name
Username
Gender
Breed
Mentor
Progress
♦Flickerpaw
aliciajammy
Female
Somali
Turtlenose
Commenced
Silver
Unicat0904
Female
Egyptian Mau X Savannah Cat
Cricketchirp
Commenced
Shocks
Thecoolwarriorcat
Female
Marmalade
TBA
TBA
Pietro
Azayaka
Male
Moggy
TBA
TBA
THE ADOLESCENT DIVISION
MATRIARCH ♦
YOUTH
【1/5】
【2/10】
Name
Username
Gender
Breed
Offspring
Mate
Dayna
Pixie2013v
Female
Devon Rex X Manx Cat X Balinese Cat Mix
Lilac
N/A
Name
Username
Gender
Breed
Caretaker
Age
Lilac
xxbacongirlxx
Female
Devon Rex X Manx Cat X Balinese Cat Mix
Dayna
TBA
Violin
Wizard70
Male
Turkish Angora X Tuxedo
Shadow
TBA
OTHER
ABSENCE
VISITING
【2/∞】

The Absence is for those who are going to be inactive for some particular reason for a duration of time and must inform of their inactivity.

【0/5】

The Visiting is for those who partake an interest in joining the clan by observing us roleplay and getting to know us without being kicked out.

Name
Username
Reason
Duration
Name
Username
Current Group
Duration
X
X
X
X
CAMP TOUR
HIGHROCKS

CLEARING

COMBATANTS

PARAMOUNTS

SHAMANS

HAUNTS

NURSERY

NOVICES

NEBULAS & SPECTERS
DOMAIN
THE SERENE WOODLANDS
The Serene Woodlands is a gorgeous landscape with a generally calm appeal. It's enclosed in diverse red oak trees with stunning visuals as the hue fades to less vivid pigments through each passing season, Green-leaf having the most vibrant complexion of red. In this forest holds prey such as mice, birds, rabbits and common sightings of predators such as badgers, wolves, dogs and foxes, the daily patrols that take place are advised to be on alert in the deceptively charming area.
Location: Sarepia Forest
THE BLURRED HOLLOW
The Blurred Hollow is an enclosed overgrown boggy area filled with ancient abandoned temples covered in low hanging moss, hundreds of plants and tall dark red trees. The territory is filled with the dangers of dogs, wolves, foxes, venomous spiders and various snakes but despite this it is a promising hunting spot and a recommended training ground so it is patrolled daily. Through the mass of the overgrown plants lies a bridge of foggy water used to catch fish in times of need, along with fish there is common mice and birds that reside in this territory. Underneath a twoleg structure lies an ancient important cave system used when giving the majority of ceremonies.
Location: Temple Of Zios
THE HIDDEN SWAMPLAND
The Hidden Swampland is a mysterious swampland, previously belonging to twolegs gives shelter to a gigantic cave system and harbours The Cave Of Hollowed Ancestors beneath the soft terrain. This territory is covered in twisted red trees, wide waterfalls and rotted wooden twoleg structures . The soft and mushy ground is prone to sinking and trapping cats, the deep water that is quite ferocious at times can be easy to drown in and the twoleg structures could collapse at anytime due to the previously strong structures being rotted away through time.
Location: Balloosh
THE FROZEN WASTELAND
The Frozen Wasteland is an icy barren wasteland laden with thick snow and countless unidentifiable sharp cliffs and unstable ground that could collapse into one of the multitude of caves and ravines. Patrolling takes place daily through leaf-bare as it is too cold during the other seasons and is known to be one of the dangerous territories with families of twolegs and herds of yak being scattered across the terrain. The territory is prone to avalanches and snowstorms which means prey is scarce with only lemmings, mice, birds and uncommonly seen rabbits live here. In the terrain lies a big cave system, a frozen lake sometimes used for endurance training and a mountain that towers over the entire territory.
Location: Mt. Shiveer
THE SACRED CANYONS
The Sacred Canyons is a sandy landscape encompassed in steep ledges and pillars of rock. There is regular rock avalanches that leave the desert-like terrain in havok. Despite the little resources there is a fierce waterfall that gradually fades into small branches of rivers and tall, thin red trees are scarcely scattered throughout the barren territory. Very few species of prey dwells here due to the onslaught of dangers and predators that loom in every corner but some mice and bird resides in the canyon. Patrolling is scarce due to the poor circumstances and lack of need to visit here unless journeying to the Cave Of Predecessors.
Location: Coral Canyons
THE CAVE OF PREDECESSORS
The Cave Of Predecessors is a spiritual tunnel system hidden behind a raging waterfall in The Sacred Canyons. the cold rock embedded into the ground, the dull walls with ancient carvings from Hollowclan's ancestors and the cold surroundings of the small icy waterfall spilling into a misty crater that reflects against the ceiling making dancing patterns creates an unwelcoming and mysterious atmosphere that no prey or predator dares to lurk near. No patrols take place except when the Shamans visit here twice every moon.
Location: Epic Wonders
COALITIONS
| | | | |
| --- | --- | --- | --- |
| Name | Username | Group | Relation |
| X | X | X | X |
CURRENT PLOTS
| | | | | |
| --- | --- | --- | --- | --- |
| Title | Involved | Summary | Date | Time |
| X | X | X | X | X |
APPLICATIONS
JOINING

VISITING

ABSENCE

SECOND OC

PLOT

ALLIANCE
GALLERY
MISC.
CONTACT
Please do not edit the page under any circumstances. If there's anything that needs changing/updating please inform the following editors.
| | | |
| --- | --- | --- |
| PERFECTICY | JADARINO | BLUEFUR21 |
| Major Edits | Major Edits | Minor Edits |
| | | |
| ♦ | ♦ | ♦ |
CREDIT

Page Layout: Perfecticy

Banner: Jadarino

LAST NOTE

Thank you for visiting our page. We very much appreciate it and if you'd like to leave some constructive criticism down below, feel free to do so! Have a great day.